Kaymie Wuerfel relocated from Florida to Sydney in early 2020 after getting married to her Australian partner and has been learning to live in the land Down Under.
To pass the extra free time that came with the pandemic, she began documenting the differences between life in the US and Australia in a series of TikTok videos which have grown her audience to 242.8K followers.
In a recent clip, for example, Wuerfel admitted that she realized garbage disposals and ranch dressing were quintessential American symbols only after she moved abroad and saw that other places don't really care about them. Who could've known!
Continue scrolling to check out what other cultural differences the TikToker has noticed.
More info: TikTok | Instagram
Kaymie Wuerfel left her home in Clearwater, Florida for Sydney to be with her Australian husband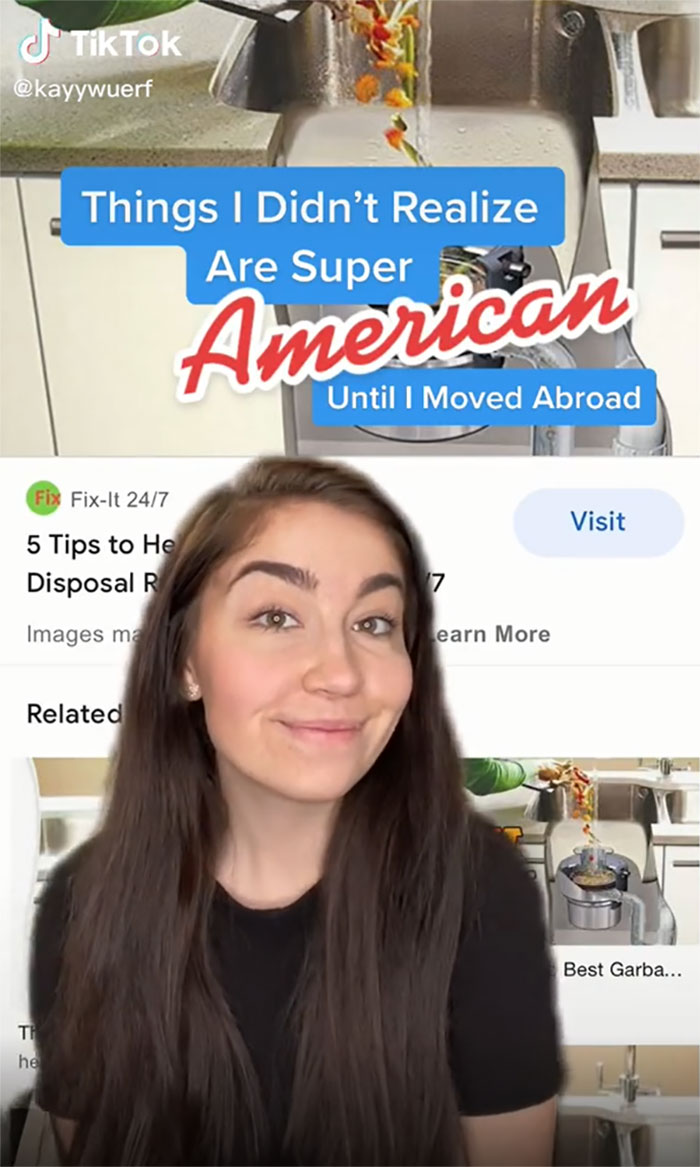 Image credits: kayywuerf
She adjusted to Aussie life quite well and is now working on a TikTok series, naming all the things she realized are super American
@kayywuerf

Come Say Hi On IG: kayywuerf