The 2023 Billboard Music Awards has announced its winners!
On November 19 (local time), the 2023 Billboard Music Awards took place. This year, four new K-pop categories were added: Top Global K-Pop Artist, Top K-Pop Album, Top Global K-Pop Song, and Top K-Pop Touring Artist.
The Billboard Music Awards determines its winners by performance metrics on the year-end Billboard charts, and the tracking period for this year's awards ran from November 4, 2022 to October 12, 2023.
NewJeans won Top Global K-Pop Artist. Hanni shared, "To have been nominated in this category alongside such incredible artists we all look up to is an honor in itself, and we are so grateful for this opportunity to perform at the Billboard Music Awards." Minji added, "This award will be a reminder to us for all the love and support we've received from our fans BUNNIES. We'll try our hardest every day to make it up to our fans!"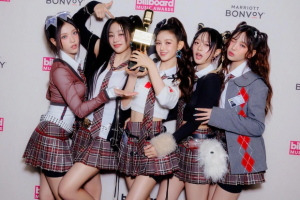 Stray Kids won Top K-Pop Album for "5-STAR." Bang Chan thanked their fan club STAY, saying, "Without the love and support from everyone, we would probably not have made it this far." Changbin added, "We have received such an amazing, valuable award. It's all thanks to the tremendous love that STAY has shown us that has allowed us to return with even better music."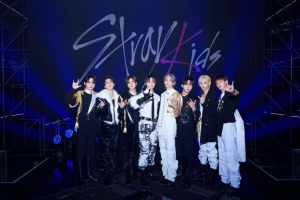 Furthermore, BLACKPINK snagged the award for Top K-Pop Touring Artist for the night.
BLACKPINK has proven its title as the world's No. 1 girl group through the World Tour Born Pink with sales reaching $269 million, causing a global sensation with 66 shows. Besides, Jung Kook is the most successful solo idol currently when he released his first album Golden, marking the development of a new generation popstar. The youngest member of BTS continuously caused a storm in the music industry with the song Seven, reaching #1 on the Billboard Hot 100, breaking the record of fastest 1 billion streams in Spotify history. BLACKPINK and Jung Kook took home two extremely worthy 2023 BBMAs awards.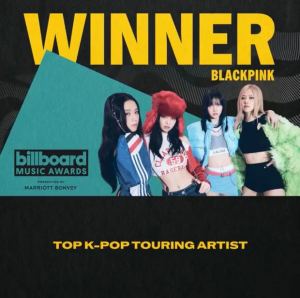 BTS's Jungkook took home the award for Top Global K-Pop Song with "Seven" (feat. Latto). In his award acceptance video, Jungkook shared, "It's very hard to express my gratitude in words. Thank you ARMY and everyone who loved this song. Without you, I couldn't have gotten this amazing award."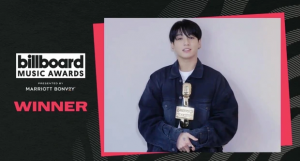 NewJeans – Stray Kids took the spotlight with 2 performance stages
Coming to BBMAs 2023, NewJeans continued to make a mark as the first female group to perform at the famous award ceremony in the United States. The 5 girls delivered 2 hits Super Shy and OMG. Expressing the true spirit of Y2K, dynamic, fresh and full of energy, NewJeans makes people unable to take their eyes off. Trending music and simple but equally outstanding choreography, NewJeans caused a stir on social networks right after the BBMAs performance stage.
Billboard Music Awards is the next awards ceremony where Stray Kids brings S-Class to "conquer" the international stage. Along with LALALALA, the JYP boys' stage was extremely vibrant and explosive with elaborate, beautiful dance performances. Stray Kids is stepping up promotional activities in the US, showing the international expectations that JYP places on its 4th generation "fighting".