Home value can be a helpful asset, both by increasing resale value and raising potential home equity. Luckily, some simple projects and maintenance habits can increase home value.
1. Paint Frequently
Painting inside and outside of your home is a simple thing, but don't discount its impact on making your home more valuable. Painting is a relatively inexpensive project but it does a lot to improve the look of a room. A fresh coat of paint can make a room look clean and updated. Need we say more?
2. Install a Water Filtration System
A water filtration system is a lower-cost way to add luxury to your home. Investing in one of these for your kitchen provides pure water that's more delicious to drink. It also can serve to lower your bill at the grocery store and help you to be more sustainable by ditching bottled water. Plus, homebuyers love to see a feature like this when they're shopping around.
3. Make Your Home Feel Larger
Making your home bigger square footage-wise may not be possible, but you can certainly make it feel a lot larger with a few simple tweaks. For instance, ditch heavy closed drapes with vertical blinds or shutters that let light in. Light and bright rooms feel more open and, thus, larger.
Adding a large mirror to rooms to visually double the space is another useful trick, especially in a smaller space. Finally, take the time to declutter your home in order to make it feel open and airy, which is something that potential buyers love.
4. Upgrade Kitchen Hardware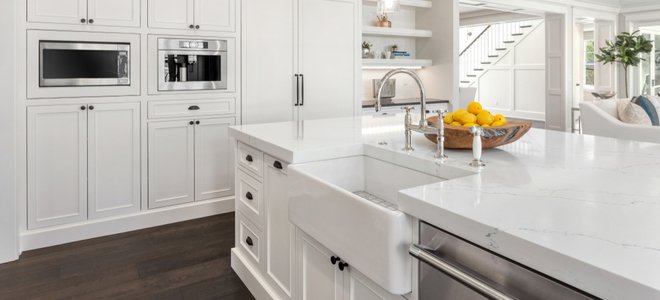 Prospective buyers love to see updated kitchens when they're looking to purchase a home. Even if you can't completely remodel doesn't mean that you can't improve your kitchen and make it more attractive to buyers.
Swapping out things like drawer and cabinet hardware is an inexpensive way to make a difference. You can also try to swap out just one item in the kitchen, such as upgrading to a farmhouse sink or changing out your outdated fridge for a stainless steel model. Even the smallest kitchen updates can drastically change the value of your home in a positive way.
5. Replace Bathroom Fixtures
The same rule applies when it comes to bathroom updates as noted with kitchens. Potential buyers like to see up-to-date bathrooms, and even the smallest swaps can make your home more valuable.
Consider replacing an outdated vanity, which will make a large difference in the space for what will likely cost less than $1,000. For something lower cost, swap out light fixtures or do a DIY retiling of your floor. Anything that makes your bathroom look more modern, new, fresh, and clean will definitely pay off.
6. Replace Carpets and Rugs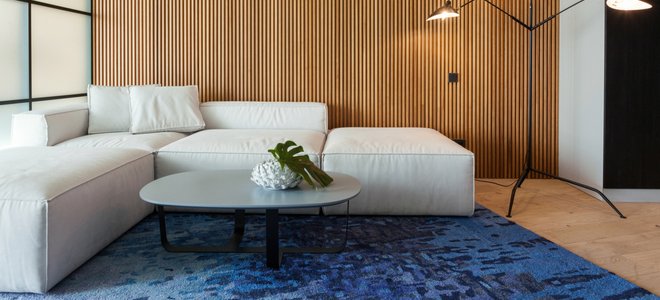 Carpets and rugs get a lot of foot traffic, which means they're prone to getting worn out. While you may not notice this on a day-to-day basis, buyers certainly will when they enter your home. Before listing your home, replace soft flooring items like these with something fresh and new. Replace as much as your budget allows for a great increase in home value.
7. Clean Up Your Lawn
An unkempt lawn can really hurt the overall value of your home. That means that you need to tend to areas that are overgrown or plagued with weeds. You should also fill in any patchy areas and trim bushes or plants that are overgrown. Thankfully, this is a project that's easy to do, doesn't require a ton of time, and is cost-effective. A well-maintained lawn makes a great first impression on potential buyers, so keep that in mind!
8. Spiff Up Your Woodwork
Woodwork can get dull and dry over time. Adding a simple coat of oil soap can help revive the natural color and shine of wood within your home. It can also help improve damage done by pets on furniture, woodwork, cabinets, and trim. If needed, use products available that are made to conceal scratches, holes, or other small damages to these pieces to make your home more valuable overall and to give wood a new and fresh look.
Whether you're currently looking to sell or just trying to ensure your home's value is constantly increasing, it's definitely worth considering these upgrades for your space.
Share this article
Source link : https://www.doityourself.com/stry/8-tricks-that-will-increase-your-home-s-value