A woman who has undergone five boob jobs has plans to enlarge her bust to an even greater size, despite trolls predicting that they could "pop".
Self-proclaimed "bimbo" Amber May has splashed out £70,000 on various plastic surgery procedures, undergoing Brazilian butt lifts, facial fillers, extensive dental work, and two nose jobs on top of her breast enlargements.
The model claims that her 36NN boobs now weigh one full stone – the equivalent weight of two standard-sized bricks – and are so very large that she can't even fit them inside her car.
Despite this, the 23-year-old, who is said to be obsessed with getting a Barbie doll-esque appearance, has no plans to stop going under the knife anytime soon.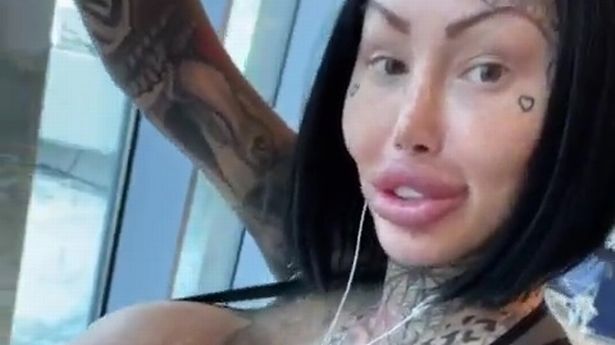 Woman feels 'dehumanised' as she claims she was kicked off plane over 10kg boobs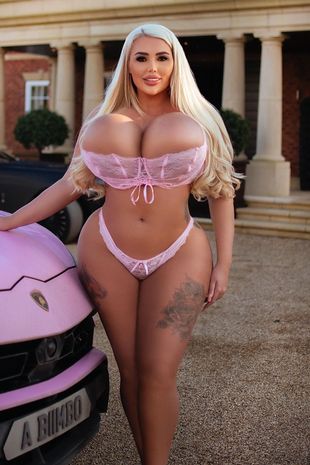 Amber has had to buy an enormous car to accommodate her enormous chest ( Image: Jam Press/@ambermayy_2)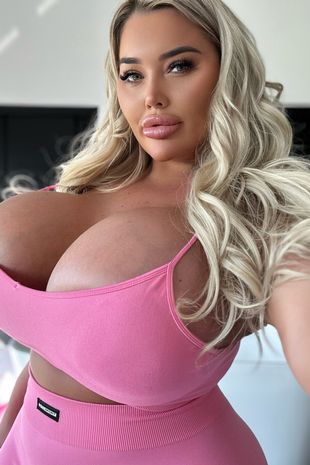 She's funded her various surgeries through OnlyFans ( Image: Jam Press/@ambermayy_2)
Leicestershire-based Amber, who has funded her multiple surgeries via money she's made through Onlyfans, revealed: "Most of my fans and followers love my boobs.
"But I often get comments from trolls on my TikTok page saying I have gone too far or that my breasts will pop – but I just ignore them.
"Since I've gone bigger, I'm making more money. I like the look of my chest and my real fans also like seeing me go bigger. 'Bimbofication' is an identity and it's a way of expressing myself. I love the fake look, everything pink and enhancing myself."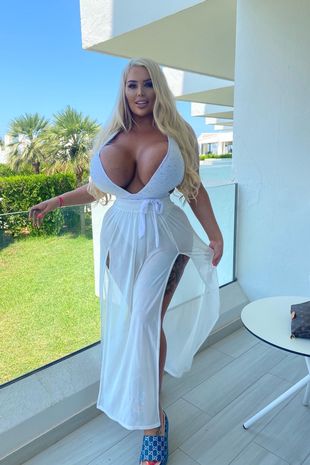 Amber views 'bimbofication' as an 'identity' ( Image: Jam Press/@ambermayy_2)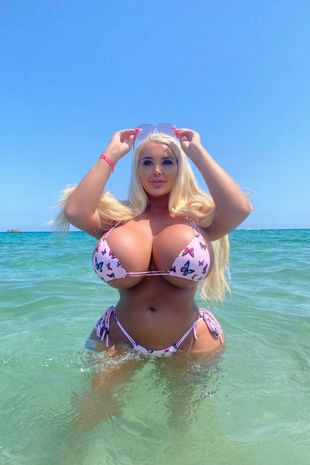 Her big breasts make it difficult for Amber to work out or tie her shoelaces ( Image: Jam Press/@ambermayy_2)
Although she's looking forward to having her chest enhanced further later this year, Amber who originally wore a 34B cup, says her enormous breasts can pose a challenge at times.
Amber explained: "My boobs do restrict me with some things like working out and tying my shoelaces. I struggle finding clothes to fit. I even had to get a bigger car as well so I could fit inside it."
For her next surgery, Amber will splash out a cool £30,000, travelling all the way to Belgium for the op. Finding a surgeon brave enough to enlarge her breasts again has been a challenge, but this hasn't dampened her excitement.
She added: "It's hard to find a surgeon that will do implants bigger than my current size – there's only a few in the world who will. I can't wait to see what they will look like!"
Do you have a plastic surgery-related story to share? Email us at [email protected]
Read More Woman with 'world's biggest cheeks' alarms fans with latest procedure Read More 'Real-life Barbie' shares unrecognisable snap from before 43 plastic surgery procedures Read More 'I've spent £1.1million living like Kim Kardashian – everyone says we look so alike' Read More Beauty buffs can get £96 worth of Rodial essentials for better than half price Read More Join the Mirror's WhatsApp community for breaking news and top headlines
Nguồn : https://www.mirror.co.uk/money/my-boobs-large-cant-fit-30182249?utm_source=facebook.com&utm_medium=social&utm_campaign=mirror_main&fbclid=IwAR3mqPU3aiZmK_xhJjQkg3l7TPmJQp3FLNfEqwbhQt3G8dtJu81PDoudku0